Conditions
Get 1.5% on Pre-Pay Check and Reserve, 18p on Advanced Check and Reserve. Please note: No cashback is earnt if you buy online and collect in store.
Earn Various for online purchases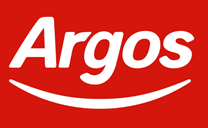 Argos
Conditions
Gift Cards are only redeemable in stores. We endeavour to dispatch your order by post within three full working days (Mon-Fri).
2% Discount when you buy Argos Gift Cards